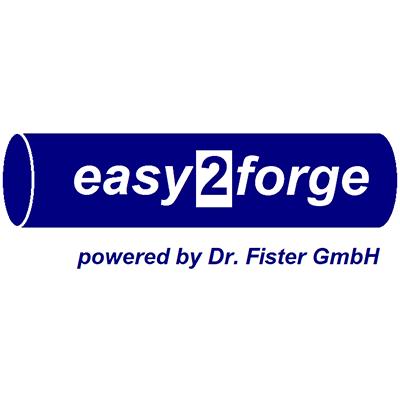 Peter-Müller-Straße 3
40468 Düsseldorf,
Germany
Whether you have one press or multiple presses, small presses or large presses.
Whether you forge bars, axles, shafts, rings or any free shaped pieces.
Whether you forge carbon steel, stainless steel, titanium or any other steel grade.
There is only one solution when it comes to open die forging optimization and automation: easy2forge.
We have comprehensive knowledge about the materials you use as well as your forging sequence. Our philosophy is to focus on your demands and adapt to your requirements — not vice versa. This way you profit the most from our custom-tailored solutions.
Since our establishment in 1989, we focused on the open die forging business. Over the years we gained an unrivaled expertise – this is our unique selling point. No other competitor has comparable know-how; we speak your language and understand your concerns.
In a fast-paced business where markets and requirements change rapidly, we are proud to have regular customers for over 30 years — further proof of our unique expertise and the trust our customers place in us.
We successfully implemented projects worldwide in Austria, China, Germany, France, India, Korea, Mexico, Spain, Turkey and the USA.