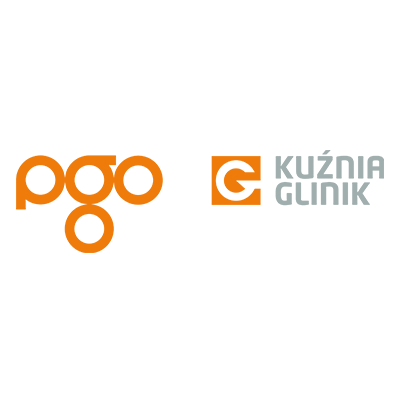 ul. F. Chopina 33A
38-320 Gorlice
Polish group, global development
The PGO Group is the Polish leader in the production of castings and forgings for industry. Our production plants have been continuously operating for several dozen years, and the beginnings of the legendary GLINIK Forging Shop date back to 1883. The top-notch quality products manufactured in our 3 specialised plants are applied in numerous branches of industry in Poland and worldwide.
PGO S.A. Kuźnia Glinik, Gorlice Plant, is a producer of closed-die, semi-open and open die forgings.
With a wide range of air hammers, presses and fully automated hydraulic presses, the forge is able to produce forgings weighing up to 8 tons from carbon, alloy, high-alloy and stainless steel as well as non-ferrous metal alloys. The forgings are used as components in cars and trucks, rail transport, agricultural machinery, as elements of industrial fittings, components in the mining industry and parts of machinery and equipment.
All the detailed information regarding our production capabilities are available on our website: https://pgosa.pl/en/oferta