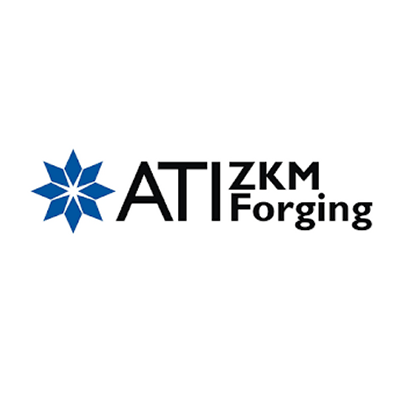 ATI ZKM Forging Sp. z o.o. is one of the main manufacturers of closed-die forgings in Central Europe. The company was founded in 1982, and since 2011 it has been part of the American corporation ATI, the world leader in the production of special metals.
We offer a very wide range of possibilities: closed-die forging, heat treatment of forgings, NDT tests (MPI, UT, FPI) and machining. We have 18 forging lines, including 8 lines of mechanical presses, 7 lines of hammers and special lines: press-hammer, vertical-horizontal
press. We can offer our customers forgings with a wide range of:
– unit weight 0.5 – 500 kg/pc;
– dimensions up to fi 750 mm in diameter or up to 2 m in length;
– materials used – carbon steel, high-alloy, heat-resistant and stainless steels as well as titanium and nickel alloys.

We are certified acc. to AS 9100, IATF 16949, ISO 9001, NADCAP; we are in process to certify
ISO 14001 and ISO 45001.
The wide range of possibilities allow us to operate with many industries, which are the
following: aerospace, defense, transport, mining, energy, automotive, agricultural,
construction and oil & gas. Our main sales markets are Europe, North America and Asia.